Profile

This journal should be viewed with discretion.
Free Account
Created on 2010-09-02 14:55:40 (#567200), last updated 2012-02-07 (293 weeks ago)
1,959 comments received, 2 comments posted
646 Journal Entries, 63 Tags, 0 Memories, 14 Icons

About

Mini Bio



rebirth&moon


Semi-Friends Only. Comment to Add.
Only fanfictions and original works are public.
That includes stories with mature contents and poems.
Prose for self; Poetry for the world.
General warning: Tendency of tl;drs and flist spam with fic/poem posts and memes.
Friend on your own risk.
Always love to meet new friends, so fear not.
Never stops writing and playing.
Music for the self; Art for the world.

This is Umi, and welcome.

Fandom currently in: Katekyo Hitman Reborn!, Fairy Tail, Pandora Hearts, Durarara!!, Hetalia, D.Gray-Man, Final Fantasy series
The rest: still there, only struggling.





[ . l o v e b a r s . ♥ . ]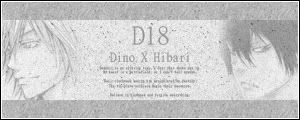 D18 is Love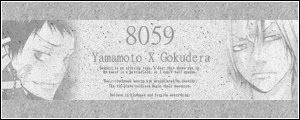 8059 is Love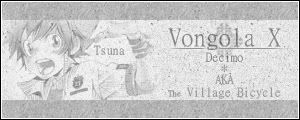 Village Bicycle!Tsuna is Love

[ . c r e d i t s . ]

* D18 profile insert by
elicit_graphics
* D18 header by
elicit_graphics
* D18 mood theme by
kirayukari
* main layout/stylesheet by
refuted
* KHR mood theme made by
m_moneypenny
* KHR ship!Love Bars made by
blck_hyacinth

Connect
artemis fowl
,
buck-tick
,
classical
,
dragonlance
,
final fantasy
,
hans zimmer
,
harry potter
,
katekyo hitman reborn
,
music
,
parapsychology
,
percy jackson
,
piano
, portrait poetry,
psychology
, random mystery novels,
reading
,
sherlock holmes
,
tenjou tenge
,
writing
,
yaoi

People
[View Entries]

Communities
[View entries]

Member Of (3):

Subscriptions (5):

Administrator Of (0)

Feeds
[View Entries]

Subscriptions (0)

Linking
To link to this user, copy this code:
On Dreamwidth:
Elsewhere: